AlVIN Sterling Silver Bowl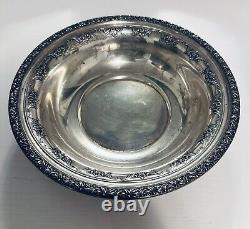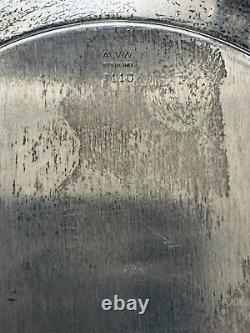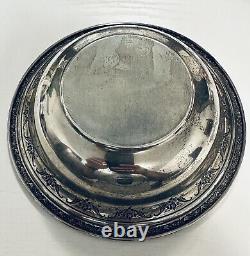 This exquisite Alvin sterling silver bowl is a beautiful addition to any collection. The intricate Art Deco design and high-quality craftsmanship are sure to impress.
The bowl has a pattern number of 110 and is made from 925 sterling silver. The brand Alvin has a rich history of producing exceptional pieces of silverware, and this bowl is no exception. The age of the bowl is unknown, adding to its mysterious charm.
It is perfect for use as a decorative piece or as a functional bowl for serving. Add this sterling silver bowl to your collection today.