Alvin Sterling Silver Pirouette Flatware 30 pc Set No Monograms FREE SHIP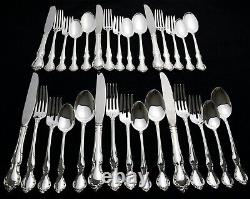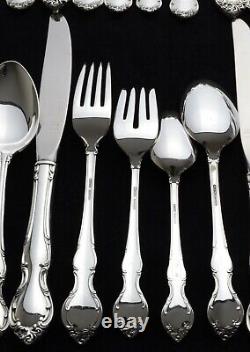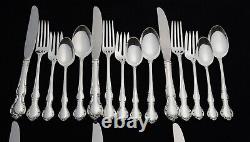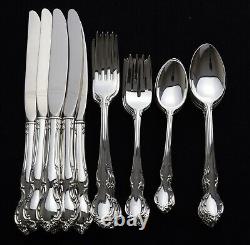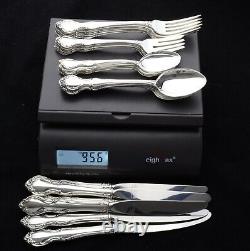 Alvin Sterling Silver Pirouette Flatware 30 piece set, all pieces in the set are without monograms and I have recently carefully polished the flatware set. Included in this set are the following items.
(6) Dinner Knives, 9 1/4. (6) Dinner Forks, 7 1/2. (6) Salad Forks, 6 1/2. Excluding the knives, the set weighs 956 grams, and I have estimated that each knife handle has approximately 20 grams, so 6 x 20 =120 grams plus 956 = approximately 1,076 grams of sterling silver. I hope you can see the beauty of this flatware pattern, and please take a moment to check out my other listings. I truly hope you find beautiful pieces to add to your collection. I take special care to ensure that each order arrives exactly as shown in the photographs. I will provide you a fast response and I always do my best to handle return requests expeditiously. My philosophy on listing descriptions is to list the item modestly so my customers are more than pleased with the condition of an item. I won't boast about the pristine condition of an item unless I feel it is an absolutely accurate description.