Rare Alvin Sterling Silver Repousse Bowl Art Nouveau Collectible 193 gms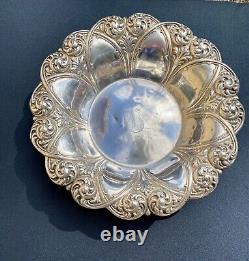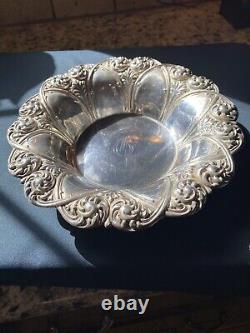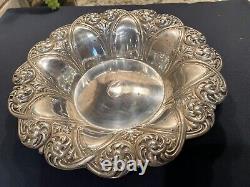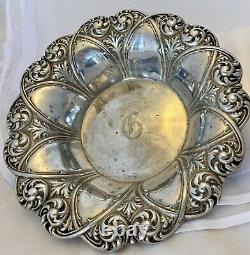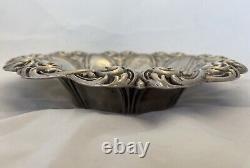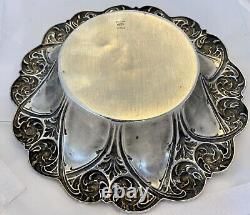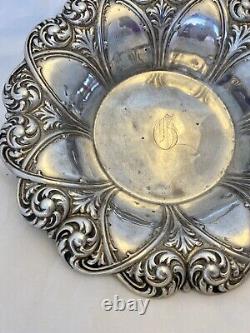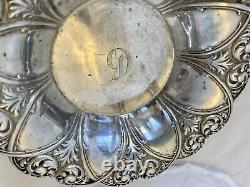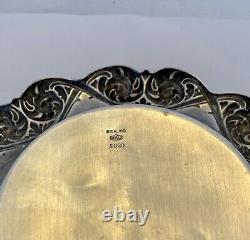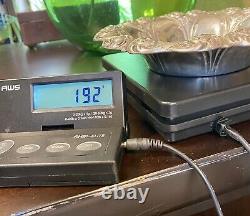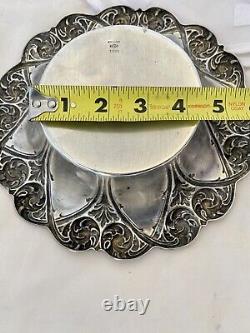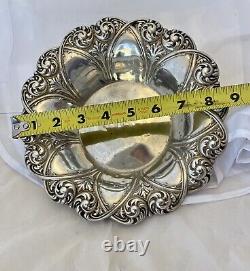 Immerse yourself in the timeless beauty of Art Nouveau with this stunning Alvin Sterling Silver Repousse Bowl. A true treasure for collectors and admirers of classic design, this bowl, bearing the renowned Alvin brand, boasts an intricate Repousse pattern and is masterfully crafted from high-quality Sterling Silver.
Art Nouveau Elegance: This exquisite bowl is a masterpiece of Art Nouveau style, offering a touch of vintage opulence to your space. Alvin Brand: Crafted by the prestigious Alvin brand, known for their exceptional quality and craftsmanship. Intricate Repousse Pattern: The bowl features a mesmerizing Repousse pattern, showcasing attention to detail and fine artistry.
Versatile Use: Ideal for serving candy or fruit, this bowl adds a touch of sophistication to any occasion. Monogrammed'G': The added personalization of a monogrammed letter'G' lends a unique charm to this piece.
Weight: Weighing 193g, this bowl is a substantial and valuable addition to your collection. This Alvin Sterling Silver Repousse Bowl is not just a serving piece; it's a work of art that tells a story of a bygone era.
Whether you're a collector, a connoisseur of fine silverware, or someone with an appreciation for timeless beauty, this bowl is a must-have. Don't miss the opportunity to own this rare and exceptional piece. Order now to add a touch of Art Nouveau elegance to your collection or elevate your decor. If you have any questions or need further information, please feel free to reach out.
Your satisfaction is our top priority!