Sterling Silver Cuff Bracelet Navajo Signed Alvin Toadacheene Artist Vintage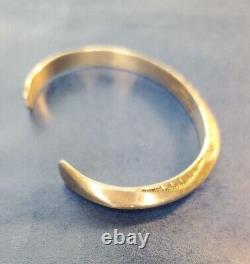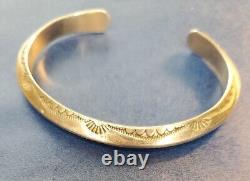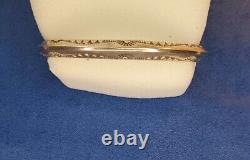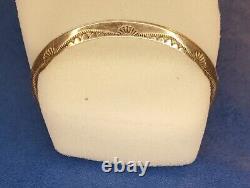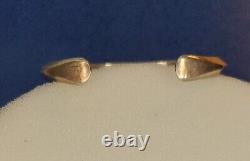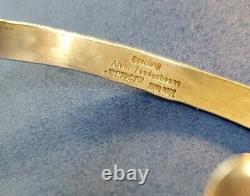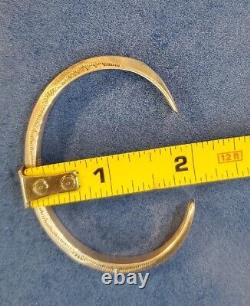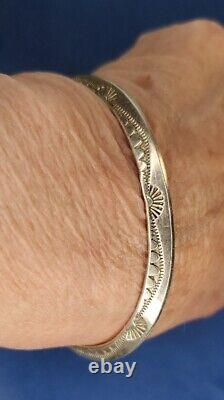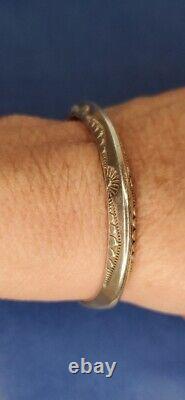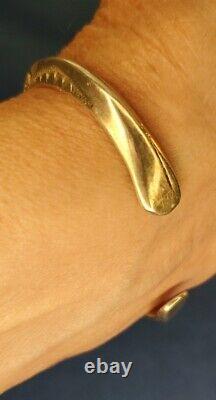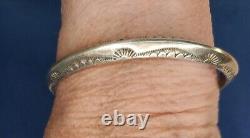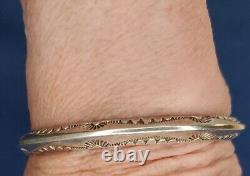 Length of bracelet is 5 3/8 inches, plus a gap of 1 1/8 inches. The gap can be adjusted a little to customize the fit.
9 ounces, or 25 grams. Great to wear alone and terrific when stacked.
Signed "Alvin Toadacheene -- Navajo Hand Made". This bracelet is in good condition, ready to put on and wear. Has not been polished recently.
This vintage Native American cuff was made by Santa Fe Indian Market award-winning silversmith Alvin Toadacheene, who is featured in SWAIA's Indigenous Collections website. It is a simple triangle design, made with a repeating pattern on both sloping sides of the ridge. The artist is still working and making hand-stamped pieces for which he has become known. This bracelet was made circa 1970s. The previous owner was a woman, yet the piece is unisex in style.