STERLING SILVER INDIAN & STATUE LIBERTY SPOONS LOT(3) by ALVIN/LUNT/WALLACE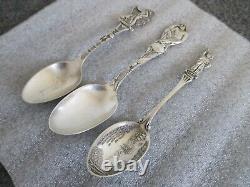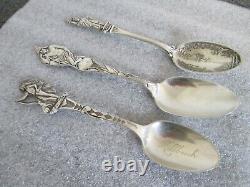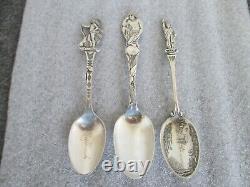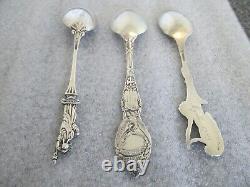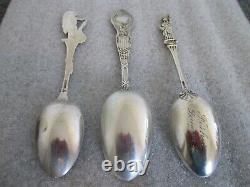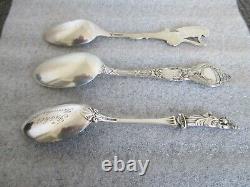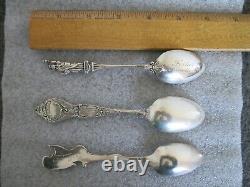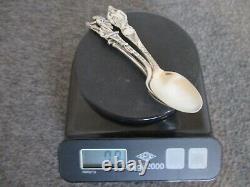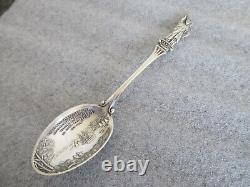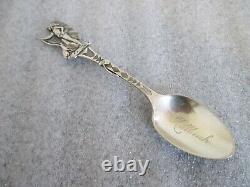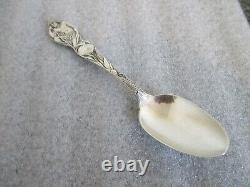 This recent find is from the Estate of a Hobby and Antique Store owner and is a LOT OF 3 Sterling Silver Souvenir Spoons all with a Native American theme. Total Weight is 78 grams. All spoons have makers marks and are stamped STERLING.
All three spoons are in Excellent condition for use and age. Spoon Bowl - Features Statement "THUS WAS MANHATTAN AGAIN LEFT IN PRIMEVAL SOLITUDE WAITING FOR COMMERCE TO COME AND CLAIM IT'S OWN" along with Native American Scene.
Engraved on back of bowl - Fisher December 17-09. Native American Indian Kneeling while holding Spear and Tomahawk. Back of spoon - Features Eagle with statement "THE UNITED STATES OF AMERICA and E PLURIBUS UNUM" and tomahawk. No Monograms or engravements on this spoon.
Native American Standing while holding Bow and arrows with Dog facing him. Front Bowl has engraved "Killbuck". Back of handle has engraved "Myrtle 1923".